Admissions to Humbervale Montessori School
Our school is licensed by the Ministry of Education, and is also an accredited member of the Canadian Council of Montessori Administrators (C.C.M.A.). We are following all Toronto Public Health COVID-19 protocols.  We welcome new students, ages 2 ½ to 6, at any time during the year (space permitting). Parents must make a 3 year commitment to the programme in order for their child to be accepted.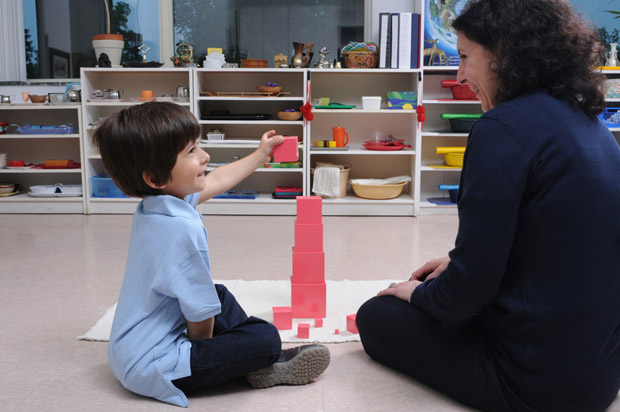 We offer three options to suit our parents' schedules and the needs of their children:
Morning Programme:
All classes — 8:50 a.m. to 11:45 a.m.
Afternoon Programme:
All classes — 12:30 p.m. to 3:00 p.m.
Full-day Programme:
All classes — 8:50 a.m. to 3:00 p.m.
Some students attend local public or Catholic schools in the morning and attend our afternoon program for enrichment. Please click here to learn more about our extra days, extended hours and bus services under the Special School Programming and Services section.
Tuition
As Montessori Schools are private schools, and therefore separate from the public and Catholic school boards, they must charge tuition. Montessori tuition throughout Canada is comparable to or slightly higher than some other private schools because of the additional cost of materials, the beautiful learning environment, the curriculum, low student-teacher ratios, and the high caliber of specially trained staff.
Many parents choose Humbervale Montessori School as an experiential and academically richer alternative to preschool or daycare.  Over the course of our three-year program, parents see the enthusiasm and advanced development in their children which prepare them for the challenges that lie ahead in elementary school.
How to apply
Contact us to book a tour of Humbervale Montessori School in Etobicoke and have any additional questions answered, or apply immediately by printing and submitting this admissions form (PDF), along with appropriate payment. The fee schedule can be found on the admissions form.