Humbervale Montessori Casa Programme: Our curriculum
Our three-year Casa programme has an age mix of children from 2 ½ and 6 years old.  This mix allows the children to learn from each other.  Each air-conditioned and above-ground classroom is furnished with Montessori Materials and is staffed by Association Montessori Internationale trained Montessori directresses.  Our programme is licensed by the Ministry of Education and we are an Accredited Member of the Canadian Council of Montessori Administrators.
Practical Life
The children undertake Practical Life activities that establish, preserve and embellish the environment and themselves.  They are basic activities of everyday life, which allow the child to become a more active part of their home lives, while gaining independence and co-ordination of movement.  These exercises include dressing frames, drawing, sweeping, washing and greeting.
Sensorial
The Sensorial Materials isolate different concepts that the children discover through feeling, seeing, hearing, smelling and tasting.  These activities increase the child's ability to discriminate sensorial impressions.  The children perceive size and weight through concrete manipulation of the material, laying the foundation for future studies in math and geometry.
Language Arts and French Classes
Language is a form of human expression and communication.  The children begin by learning to express themselves more freely through exposure to a variety of materials and activites.  They work towards spelling, writing and reading in an environment enriched with new vocabulary.  The Language Programme seeks to stimulate self-expression and confidence within the child.  The morning and full-day children will also partake in French classes. The students are taken out of class in small groups to the French room, where they participate in a variety of games, songs and activities that encourage the children to learn the new language and expand their vocabulary.
Mathematics
The Mathematics Programme begins sensorially.  The children begin by learning quantity, name and symbol for the numbers from 0 to 10 and gradually progress through to place value and work with numbers up to 9,999.  This hands-on approach to mathematics allows the child to experience, rather than memorize.  The children work through exercises that lead to a more abstract understanding of mathematical operations, terminology and concepts.
Culture
The children are introduced to botany, geography, geometry, history, music, zoology and art.  All areas are given as keys to spark the child's interest and encourage further independent exploration.  Different themes are incorporated throughout the year.  The themes are complemented by special guests, workshops and field trips to enhance the child's living experience.
Library and Reading Programme
The full-day and afternoon children are taken to a Toronto public library once a month, to attend a library program and read books.  The children are also enrolled in the Scholastic book clubs.  Interested parents can purchase books to add to their home library, while helping the school expand its own library through a bonus points programme.
Music
A music programme is offered on Tuesday and Thursday afternoons to students enrolled in the full-day and afternoon sessions.  Classes are 30 minutes in length, and include singing, dancing, movement, and instrument games that help develop a sense of beat and rhythm.
Gym and Martial Arts
Gym classes are offered to the full-day and afternoon children on Tuesday and Thursday afternoons.  The children dance and work out to music that will improve gross motor skills and encourage good sportsmanship.  Martial Arts is offered after school on Mondays to those interested by The Classical Martial Arts Centre.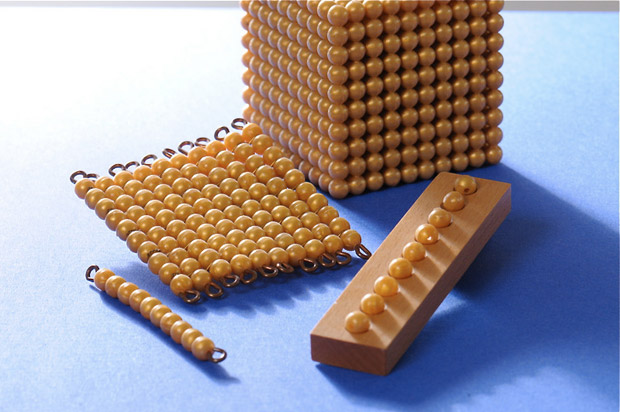 Special School Programming and Services
Extra Days and Extended Hours
Parents who wish to have their children attend additional, unscheduled days of school can do so if they notify their teacher in advance.  A nominal fee applies.
An Extended Hour Program is available between 8:00 a.m. and 9:00 a.m., and between 3:00 p.m. and 6:00 p.m.   An extra fee applies.
Lunch Hour Care is also provided to afternoon students who arrive at our school from another morning program.
Bus Service
Bus pick-up is available from local Public and Catholic schools after their morning classes, so that the children can attend our afternoon Montessori session for enrichment.
Door-to-door bus service is also available to bring children home after both the morning (11:45 a.m.) and afternoon (3:00 p.m.) sessions.
Nut-Free Snacks
The school will provide a nut-free snack to all morning students and children in the Extended Hours program.  A snack schedule is posted outside each class.
After School Clubs: Story-telling and French
Three sessions of the Story-telling and French Clubs are offered each year.  The Clubs run from 3:00 – 3:50 p.m. on Tuesdays and Thursdays.  Children who attend the morning session can return for these after school programmes.
In the Story-telling Club, the children explore the world of make-believe by reading a story and creating crafts, puppets and masks that help to bring the story to life.
In the French Club, the children are encouraged to learn new words and incorporate them into stories, songs and games that relate to a weekly theme.  They too will create crafts to take home after each session.
March Break Camp
March Break Camp is a half-day afternoon program that is offered to all students.  A theme is chosen and activities are designed around the topic.  Special visitors and a workshop bring the theme to life for the children.
Summer Camp
Humbervale Montessori Summer Camp is offered to all students and graduates during the first two full weeks of July.  It is a fun way for the children ages 2 ½ to 7 years old to keep in touch over the long summer holiday.  A theme is chosen for each week, and it is complemented with crafts, games, indoor and outdoor activities, and group discussions.  In the summer of 2020, it was planned for the children to participate in an interactive 'Frozen' workshop from the Traveling Stage as well as viewing a live performance of 'Robin Hood and the Dragon' performed by AppleFun Puppetry.  Both half- and full-day programmes were offered.
Art Camp
Humbervale Montessori offers an Art Camp during the first two weeks of July to children aged 7 to 12 years. The children will engage their artistic expression and learn more about each theme through the creative arts. In the summer of 2020, it was planned for the children to participate in a sewing machine workshop facilitated by Sew Creative Toronto.
Contact us to schedule a tour of Humbervale Montessori School in Etobicoke, or review admissions requirements.